Blood Suckers
A peaceful tropical vacation goes awry when you bat away the wrong bug! After feasting on GMO crops for years, even the most common of household pests have developed intelligence and intense bloodlust! And now, you've pissed them off! Dashing off across beaches, through jungles, and finally arriving back at your home you must save yourself.
---
Enjoy Pandora's Pests on either a Mac or PC, with hopefully a mobile version coming one day!
Every time you play Pandora's Pests, the game is randomized! You'll never get the same power ups, or same distribution of bugs: from varying flight paths, different appearance intervals, and bonus points. Always compete to try and beat your best score!
All of the music featured in Pandora's Pests was composed and performed by Mike Biskup!
It's on!
Battle against a plethora of insects and other bugs from black widows, scorpions, and fire ants to dragon flies, cockroaches, bees, mosquitos, and more. Win the war after destroying Pandora's Box at the end of the game, armed with everything from fly swatters, newspapers, magnifying glasses, flame throwers, nets, bug spray, and tazers.
For the full or trial version of our app, please use the download links below. After installation, the trial will automatically begin. For users owning a valid license, unlock the software via the "Unlock Product..." menu item if necessary.
Current Version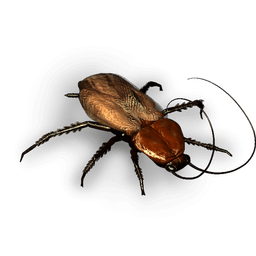 Pandora's Pests for Mac
Version 1.3.1
Released March 19, 2020
macOS 10.14 (Mojave) or later
Older Versions
These versions are no longer supported and are listed primarily for customers owning older licenses.
Name
Version
Size
Date
Platform
Minimum OS
Download
Pandora's Pests
1.1.6
41.37 MB
February 10, 2017
PC
Windows XP or later
Download
Pandora's Pests
1.1.6
32.02 MB
February 10, 2017
Mac
Mac OS X 10.9 or later
Download
Pandora's Pests
1.1.5
38.25 MB
December 22, 2015
PC
Windows XP
Download
Pandora's Pests
1.1.5
31.32 MB
December 22, 2015
Mac
Mac OS X 10.7
Download
Last version for Mac OS X 10.7/10.8
Pandora's Pests
1.1
26.99 MB
February 10, 2012
PC
Windows XP
Download
Pandora's Pests
1.1
29.80 MB
February 10, 2012
Mac
Mac OS 10.4 (Universal)
Download
Pandora's Pests
1.1.2
28.14 MB
February 10, 2012
PC
Windows XP
Download
Pandora's Pests
1.1.2
26.48 MB
February 10, 2012
Mac
Mac OS X 10.6 (Intel)
Download
---
Everyone has to try this game at least once. It's strangely addicting and oddly satisfying. Well done for a company that doesn't even specialize in gaming! Two thumbs up!
Super intense game! It's a really good one to just sit back and play on a rainy day. The boss fights are crazy. You really can't go wrong here.
After playing this game, a wasp or spider here or there around the house once in a while doesn't seem so bad anymore. This is a good thing! Fun to play for all ages. This one's got my stamp of approval on it all the way.
It's just like the good old Mac gaming days! I feel all nostalgic and I've never even played this before. I'm surprised that more Mac people haven't been talking about this. Maybe it's just me but I think this game is amazing. Fully recommended for everyone to try!
Good game! Gives me the creeps! On the other hand it's quite satisfying to be able to take a flamethrower to all those creepy-crawlies. Great music, too.
I love the intensity of this game! I get so into it, it's ridiculous. I recommend this for anyone that wants to have a good time at an extremely low cost. You won't be disappointed.
This is a fun game to play and a great way to amuse kids in the family. Its a simple game to get the hang of but quite challenging all the same :)
The battle sequences in this game are crazy. I'll admit I wasn't sure what to expect when I first downloaded this game but I was actually pretty surprised at how much fun it was. Everyone should give this one a go. You've got nothing to lose and a great time to gain.
Great game for kids and adults alike! My kids play this one quite a bit and I'll admit that it's incredibly amusing to watch them get so into it. Simple enough to figure out and complex enough to keep you interested. I really like this one.
Well-structured and satisfying to play. Graphics aren't bad either for what it is! It's definitely worth a try. I'm sure you'll find yourself some degree of addicted to it in no time, just like I did.
All of our products come with a full set of licensing options: from single users and households to small businesses and larger corporations.
---
Personal Licenses
Student/Senior
1 computer

2 unique devices per year
Solo
1 computer/user

5 unique devices per year
Household
1 household

10 unique devices per year
---
Business Licenses
School
1 school

300 unique devices per year
Small Business
10 computers/users

60 unique devices per year
Corporate
Unlimited

10000 unique devices per year
Our manual is always expanding! While we strongly believe our products as so intuitive you shouldn't need a manual, there are exceptions now and then. If you feel there is something missing from the documentation, please contact us.
For a single-page listing of all help entries, click here.
Version 1.3.1 – March 19, 2020
Requirements:
This version requires Mac OS X 10.13 or later or Windows 7 or later.
Bug Fix:
Clear High Scores window no longer slides down out of nowhere.
Bug Fix:
Fixed crash on high score window showing.
Bug Fix:
Fixed resolution switching issues.
Bug Fix:
Fixed high score window from not showing when game over but had a high score.
Bug Fix:
Fixed credits scroller from appearing more than once while cheating to the end of the game.
Bug Fix:
Fixed mouse cursor not showing/hiding correctly.