Displays Unlocked
Display Maestro gives you full control over attached displays, allowing the use of all available resolutions and bit depths. Latest versions of macOS strip out the useful ability to set specific resolutions and presents a more user-friendly approach.
Experienced users, especially graphic designers and presenters, demand more precise control of their devices. Access exactly the resolution you need with Display Maestro's traditional Mac-like menu.
---
Access the full list of resolutions and bit-depths supported by the graphics card and attached display. Note that some graphics cards may limit the display's options.
Older games and apps sometimes require the use of precise resolutions, and can no longer set these automatically due to changes in macOS. Display Maestro lets you pick exactly the configuration you need.
Display Maestro implements functionality that will detect if an unsafe resolution was chosen and will automatically revert to the last known safe resolution if confirmation is not given.
Details Unveiled
Pro users can also view advanced resolution and device information ranging from gamma configuration, RGB color points, scaling, samples per pixel, screen dimensions, device vendor IDs, refresh rate, manufacture dates, dots per inch, Retina (HiDPI) status, and more.
Also view feature information such as if the following are enabled are supported: pan enabled, simulscan enabled, is stretched, television mode, Desktop GUI support, interlace mode, mirroring supported, built-in, high-resolution capable, accelerator backed, and more.
All Resolutions
Display list of all displays and resolutions.
Hidden Resolutions
Toggle list of unsafe resolutions.
ColorSync
Restore ColorSync settings.
Gamma
View the white, red, green, and blue gamma values as well as channels
RGB Points
View the red, green and blue X,Y points.
Transformation
View display transformation values.
Manufacturer
View vendor codes and manufacture dates.
Capabilities
View display capabilities like backlist, mirroring, digital, stereo, OpenGL acceleration, HiDPI capable, and AirPlay.
Properties
View display properties simulscan, television mode, samples per pixel, pan required, display size, interlaced, bytes per row, bits per sample, and more.
For the full or trial version of our app, please use the download links below. After installation, the trial will automatically begin. For users owning a valid license, unlock the software via the "Unlock Product..." menu item if necessary.
Current Version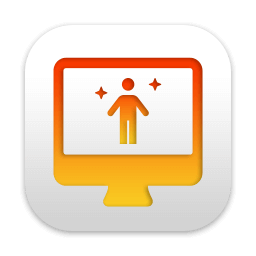 Display Maestro for Mac
Version 5.0.3
Released November 2, 2021
macOS 10.14 (Mojave) or later
Older Versions
These versions are no longer supported and are listed primarily for customers owning older licenses.
Name
Version
Size
Date
Platform
Minimum OS
Download
Display Maestro
4.0.1
22.76 MB
December 15, 2020
Mac
Mac OS X 10.14 or later
Download
Display Maestro
3.0.8
15.73 MB
February 23, 2020
Mac
macOS 10.13
Download
Display Maestro
2.1.6
15.45 MB
November 27, 2018
Mac
macOS 10.10
Download
Display Maestro
2.1.2
16.20 MB
April 17, 2018
Mac
macOS 10.10
Download
Display Maestro
2.0.8
11.52 MB
January 5, 2016
Mac
macOS 10.7 (Intel)
Download
Last release for Mac OS X 10.7/10.8
Display Maestro
1.2.7
8.97 MB
October 14, 2014
Mac
macOS 10.7 (Intel)
Download
Display Maestro
1.1.9
8.92 MB
February 10, 2012
Mac
macOS 10.6 (Universal)
Download
---
Got totally boned by Mac regarding displays. Display maestro to the rescue!
Without a doubt a great piece of software that works like a charm :)
It works fine! I´m satisfied.
Does exactly what it's advertised to do. Very responsive developer, too. In my opinion this is an essential Mac app as it brings back features that Apple has taken away over the years and puts them back to use. Can't argue there. Absolutely recommended.
great little app should have been available in mac Os
Solved the problem we had with Apple OS X 10.11 (El Capitan) Control Panel not recognizing our Matrox 3 monitor external display array. Display Maestro allows us to set the resolution to the full values allowed for the external display array.
Display Maestro made my MBP 15 event more efficient than my iMac27! Thanks
GREAT app, and wonderful developer to boot. Answered all my questions thoroughly, quickly and kindly. I have a feeling I'll be owning several more Koingo apps here within the next few months. It's just a matter of time now.
This is perfect! I have multiple monitors set up and this is just what I needed. So simple and useful. Worth every penny I paid for it. I probably would have paid thrice that if you'd asked me to.
All of our products come with a full set of licensing options: from single users and households to small businesses and larger corporations.
---
Personal Licenses
Student/Senior
1 computer

2 unique devices per year
Solo
1 computer/user

5 unique devices per year
Household
1 household

10 unique devices per year
---
Business Licenses
School
1 school

300 unique devices per year
Small Business
10 computers/users

60 unique devices per year
Corporate
Unlimited

10000 unique devices per year
Our manual is always expanding! While we strongly believe our products as so intuitive you shouldn't need a manual, there are exceptions now and then. If you feel there is something missing from the documentation, please contact us.
For a single-page listing of all help entries, click here.
Version 5.0.3 – November 2, 2021
Requirements:
This version requires Mac OS X 10.14 or later.
Upgrade Notes:
This upgrade is free for users owning an active subscription or a non-subscription "Lifetime License." No action is required other than downloading the new version from our web site and unlocking as normal with an e-mail address. For all other users, orders for the current version can be purchased on our web site.
Enhancement:
Can now obtain display names on M1 Macs.
New Feature:
Can now specify custom display names.
Bug Fix:
Main toolbar no longer forces info window to get cropped.