Adventure Awaits!
In typical retro-gaming fashion, Mystery Island II adopts a design similar to the classic game Myst! Mystery Island II is a port of our old HyperCard game so that it can be enjoyed on modern systems today.
Your name is Lt. Steven Bushell, and you are currently stationed aboard the USS Volarus, a US nuclear submarine.
While on a routine patrol of the Pacific Ocean, the USS Volarus is mysteriously destroyed! A Russian nuclear warship seems the most likely possibility. However, there were certain unusual aspects of the attack which left you wondering if that was a correct assumption afterall.
---
Enjoy Mystery Island II on either a Mac or PC!
Take yourself back in a time machine to 1990s gaming as you unlock the secrets of Mystery Island. No special effects. No voice acting. Raw, unadulterated, corny gameplay!
All of the music featured was composed and performed by Mark Sumner!
The Mission
You alone manage to escape the explosion of the submarine alive. After days of drifting in isolation amidst the vast ocean in nothing more than a life raft, you wash upon a tropical island. Your new mission: pin point your location and solve the mystery!
---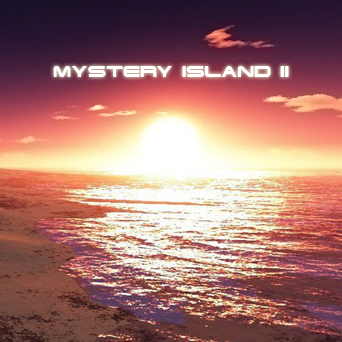 Mark Sumner
Musician
For the full or trial version of our app, please use the download links below. After installation, the trial will automatically begin. For users owning a valid license, unlock the software via the "Unlock Product..." menu item if necessary.
Current Version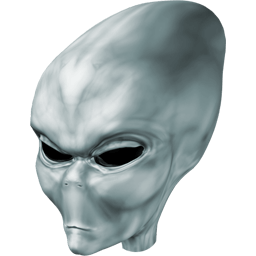 Mystery Island II for Mac
Version 3.2
Released August 6, 2023
macOS 10.14 (Mojave) or later
Older Versions
These versions are no longer supported and are listed primarily for customers owning older licenses.
Name
Version
Size
Date
Platform
Minimum OS
Download
Mystery Island II
2.0.3
72.30 MB
August 6, 2021
PC
Windows 7
Download
Mystery Island II
2.0.3
69.27 MB
August 6, 2021
Mac
macOS 10.14
Download
Mystery Island II
1.9.7
39.32 MB
December 22, 2015
PC
Windows XP
Download
Mystery Island II
1.9.7
31.75 MB
December 22, 2015
Mac
Mac OS X 10.7
Download
Mystery Island II
1.9.5
29.37 MB
March 19, 2013
PC
Windows XP
Download
Mystery Island II
1.9.5
26.89 MB
March 19, 2013
Mac
Mac OS X 10.6 (Intel)
Download
Mystery Island II
1.9.2
28.41 MB
October 23, 2012
PC
Windows XP
Download
Mystery Island II
1.9.2
30.66 MB
October 23, 2012
Mac
Mac OS X 10.6 (Universal)
Download
Mystery Island II
1.5
67.17 MB
November 21, 2001
Mac
Mac OS 9.1
Download
PowerPC Carbon version. Includes intro movie. Compatible with Mac OS 9.1 through Mac OS Leopard.
---
I love the genuine old-school foreboding feel that this game gives off. It almost creeps me out. They've got the post-apocalyptic feel going on and they convey it well. I recommend giving this game a go at least once, whether you're generally into these types of games or not. You might just be surprised.
The game has an odd feeling of nostalgia to it even if you've never played it before. A real mind-boggler. It gets your creative juices flowing just trying to figure out how to advance to the next area. I really enjoy the challenge and recommend it to anyone else looking for a simple adventure game with some really good content.
I expected this game to be easy. I was pleasantly surprised when I found that it offered a good, reasonable challenge. The graphics almost add to the creepy feel of it, too. Definitely worth checking out, even if you're not a huge gamer.
I love this game so much! I've played it for so many years, dating back to 2009, and enjoy every play through. Koingo has managed to capture a beautifully unique atmosphere in this game. The combination of the retro graphics of the brilliant alien environments and the outstanding classic synth soundtrack by Mark Sumner is a harmony so rarely achieved in games. I also cannot express how much I appreciate the fact that Koingo consistently updates this game to work on modern software as so few games do these days. 5 stars, cannot recommend enough if you love fantastic old sci-fi retro puzzle classics!
Simple but complex! Don't judge this game by its cover (or in this case, graphics) because it's actually pretty good. You won't know until you give it a shot, though. It starts out a little slow but gets really good. I recommend that everyone try it at least once.
Good game. Don't let the simplistic graphics fool you, the gameplay itself is really complex and in-depth. Keeps you interested, that's for sure.
Great game. The graphics are old-school in the best way possible. They just take me right back to the old generation of Macintosh computers and how magical it was to play games on them back in the day. Brilliant.
I love alien games! This one is pretty neat. Challenging and unique, it really gets you thinking and observing. Recommended to anyone that likes puzzles and is up for a good challenge.
The interface is really easy to use. Simple but effective. Just like the good ol' days of point-and-click adventures. Brings back memories, that's for sure.
Ahh, this game brings back memories. Point-and-clicks have been nothing short of a long coming hobby of mine and I was pretty stoked to add this one to my collection. A good challenge that definitely keeps you hanging on what's going to happen next!
All of our products come with a full set of licensing options: from single users and households to small businesses and larger corporations.
---
Personal Licenses
Student/Senior
1 computer

2 unique devices per year
Solo
1 computer/user

5 unique devices per year
Household
1 household

10 unique devices per year
---
Business Licenses
School
1 school

300 unique devices per year
Small Business
10 computers/users

60 unique devices per year
Corporate
Unlimited

10000 unique devices per year
Our manual is always expanding! While we strongly believe our products as so intuitive you shouldn't need a manual, there are exceptions now and then. If you feel there is something missing from the documentation, please contact us.
For a single-page listing of all help entries, click here.
Concept: Josh Hill, Shane Des Rochers, Al Ross
Character Scripting: Josh Hill, Darryl Seres, Bryce Yemen
Programming: Josh Hill, Mike Welsman, Matt Hunter
Graphics: Josh Hill, Al Ross, Tyson Kallberg, Abraham Benrubi
Music: Mark Sumner
Special Thanks to: Ross Montgomery, Matt Beltrame, Kyle McDonald, Matt Hunter, Gary Schroeder, Matthew Avery, Rosemary Hague, Bryce Yemen, Mike Welsman, Shane Des Rochers, Tyson Kallberg, Emile Edwards
Version 3.2 – August 6, 2023
Requirements:
This version requires at least Mac OS X 10.15 or Windows 10.
New Feature:
Restored intro movie from 2001 (Thanks Mark Sumner!)
Bug Fix:
Fixed issues saving all data from game saves.
Bug Fix:
Fixed issues properly restoring back to a new game window.
Bug Fix:
Fixed issues with speech not stopping when it should.
Bug Fix:
Fixed issue clicking Click to Continue button.