Great Taste
From the tinker-tonk of an incoming phone call, car horns during rush hour, and loud neighbours, we are all over-saturated with noise!
Wake up to the serenity of your musical selection instead! Put to rest the goofy retro beeps and buzzing of a bedside alarm clock or cell phone.
---
Automatically send e-mail reminders that included dynamic content such as web cam shots, screen shots, or computer information or send customized text messages!
Use Alarm Clock Pro to routinely take screenshots or web cam shots and have them e-mailed to yourself. Ideal for monitoring employees activities or helping identify the culprit if someone is using your computer without permission.
Ping web pages, launch URLs, open files, erase folders, execute shell commands, and perform a variety of other tasks!
Multi-Platform & Purpose
Fully functional Mac and Windows counterparts. Experience exactly the same product on both operating systems wether you are at work, school, home or on the go!
Use Alarm Clock Pro when waking up, as a reminder to take medications, or keep social appointments. At work, schedule follow up appointments with clients, set break reminders, run the office radio, set project timers, or discreetly monitor employee workspaces.
---
Other Highlights
iTunes Enhanced
Connect directly with iTunes to play a specific playlist or the entire library! Shuffle or play songs in sequence.
Built-in Jingles
Select from one of numerous professionally designed custom ringtones, or import an alternative!
Web Radio Ready
Stream music live from a favourite web radio station for the freshest music selection every day!
On-screen Notifications
Display passive onscreen notifications that serve as great reminders!
Stopwatches & Timers
Kitchen-style timers as well as an unlimited number of stop watches.
Wake from Sleep
Never have to leave your computer on! Automatically wakes your Mac from sleep or turns it on as needed.
iTunes Interaction
Select from any iTunes media source and play a single song, or and entire playlist!
Internet Radio, Movies, and more!
Play a streaming URL, play a movie, or open a photo.
Send E-Mails
Send custom-tailored e-mail messages.
Send Text Messages
Send custom-tailored text messages.
Take Screenshots
Archive or e-mail the current screen state.
Take Web Cam Photo
Archive or e-mail a snap from the web cam.
Announce Text
Speak a single line, or random chunk, of text.
Wake Mac from Sleep
Wake the Mac from sleep on-demand for scheduled alarms. Not available on the PC version for now.
Onscreen Notifications
Display visual alerts onscreen.
Audio Fader
Fade in and out of movies and music.
Timers
Create an unlimited number of countdown timers.
Stopwatch
Easily time events or projects.
Shell Access
Power user? Execute routine command shell operations.
Launch Web Sites
Open a link to a web site in the default web browser.
World Clocks
View clocks for various time zones relative to another.
Differences
Calculate the difference between two time periods.
For the full or trial version of our app, please use the download links below. After installation, the trial will automatically begin. For users owning a valid license, unlock the software via the "Unlock Product..." menu item if necessary.
Current Version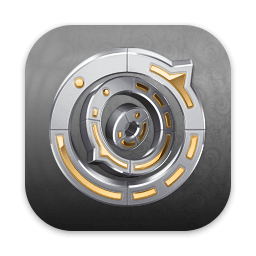 Alarm Clock Pro for Mac
Version 15.0
Released November 25, 2022
macOS 10.14 (Mojave) or later
Older Versions
These versions are no longer supported and are listed primarily for customers owning older licenses.
| Name | Version | Size | Date | Platform | Minimum OS | Download |
| --- | --- | --- | --- | --- | --- | --- |
| Alarm Clock Pro | 14.0.1 | 39.98 MB | October 15, 2021 | PC | Windows 7 | Download |
| Alarm Clock Pro | 14.0.1 | 42.24 MB | October 15, 2021 | Mac | macOS 10.14 | Download |
| Alarm Clock Pro | 13.03 | 38.60 MB | March 12, 2021 | PC | Windows 7 | Download |
| Alarm Clock Pro | 13.03 | 41.99 MB | March 12, 2021 | Mac | macOS 10.14 | Download |
| Alarm Clock Pro | 12.1.2 | 39.71 MB | March 19, 2020 | PC | Windows 7 SP1 | Download |
| Alarm Clock Pro | 12.1.2 | 28.92 MB | March 19, 2020 | Mac | macOS 10.15 | Download |
| Alarm Clock Pro | 11.0.8 | 38.04 MB | April 15, 2019 | PC | Windows 7 SP1 or later | Download |
| Alarm Clock Pro | 11.0.8 | 28.45 MB | April 15, 2019 | Mac | Mac OS X 10.10 or later | Download |
| Alarm Clock Pro | 10.3.2 | 33.71 MB | April 17, 2018 | PC | Windows 7 SP1 | Download |
| Alarm Clock Pro | 10.3.2 | 29.48 MB | April 17, 2018 | Mac | Mac OS 10.10 | Download |
| Alarm Clock Pro | 9.6.1 | 27.69 MB | October 14, 2014 | PC | Windwows XP | Download |
| Alarm Clock Pro | 9.6.1 | 17.87 MB | October 14, 2014 | Mac | Mac OS X 10.7 (Intel) | Download |
| Alarm Clock Pro | 9.4.8 | 11.67 MB | October 23, 2012 | PC | Windwows XP | Download |
| Alarm Clock Pro | 9.4.8 | 22.63 MB | October 23, 2012 | Mac | Mac OS X 10.6 (Universal) | Download |
---
This is a great reminder app
I use Alarm Clock Pro to signal cleanup time in my Technology and Robotics Labs at our K-8 public school. I run the computer audio output through an amp so the sound (a fog horn) can be heard over any running equipment or noise. If it wasn't for Alarm Clock Pro, my students would probably not get out of class on time at least half the time!
Excellent. Thank you very much.
I got this app a while ago but didn't start using it until recently. Now I don't know how I ever lived without it. It's got everything you could ever possibly need from any type of alarm - I don't even just use it to wake up in the morning, I use it for everything from baking to school work to remembering when my favourite TV show comes on. It's the app I never knew I needed. Highly recommended!
I love music, and for many years I have used Alarm Clock Pro to run my own private radio station. It starts in the morning, as my wife and I wake to gradual fade-in of something mellow. Once we are up and about the mix picks up tempo a bit. It's pumped through the house via WiFi and over the internet to my office. A couple hours of ambient help me focus on my writing tasks. Later in the day the music shifts through programming like "Anything But Pop/Rock," "World Folk Tribe," and "Pop Exploration." Around dinner time we hear more R&B and jazz. Things mellow out again after dinner before the day ends with an hour or so of "Gothic Darkness." It's all orchestrated through smart playlists in iTunes 11.7, an immense library of music, diligent attention to meta-data, and AppleScripts triggered by Alarm Clock Pro. Thank you, Koingo, for enabling all this sweetness in our lives.
Interfaces perfectly with iTunes and Calendar!
A friend of mine bought this app, and at first I thought he was crazy for spending money on a simple alarm clock program that you could probably download for free someplace else. But once I saw what it could do, my opinion quickly changed. I take back everything I ever thought about this app before, because now I own it myself and can honestly say it was worth every penny!
Organizational in every way possible. You can organize everything with a simple sidebar feature, while your alarms organize your life. It makes every day feel so much more neat and tidy for me, which in turn makes my whole life feel a little cleaner. There's nothing worse than realizing you missed an event or deadline simply because you weren't organized enough… and that's the best part about it - with this app working for me, I no longer have to be.
All of our products come with a full set of licensing options: from single users and households to small businesses and larger corporations.
---
Personal Licenses
Student/Senior
1 computer

2 unique devices per year
Solo
1 computer/user

5 unique devices per year
Household
1 household

10 unique devices per year
---
Business Licenses
School
1 school

300 unique devices per year
Small Business
10 computers/users

60 unique devices per year
Corporate
Unlimited

10000 unique devices per year
Our manual is always expanding! While we strongly believe our products as so intuitive you shouldn't need a manual, there are exceptions now and then. If you feel there is something missing from the documentation, please contact us.
For a single-page listing of all help entries, click here.
Version 15.0 – November 25, 2022
Requirements:
This version requires at least Mac OS X 10.14 or Windows 7 SP1.
Upgrade Notes:
This upgrade is free for users owning an active subscription or a non-subscription "lifetime license." No action is required other than downloading the new version from our web site and unlocking as normal with an e-mail address. For all other users, orders for the current version can be purchased on our web site.
Enhancement:
Compatible with macOS Ventura.
Bug Fix:
No longer continually adds/deletes login item for application every launch.
Bug Fix:
Properly obtains Contacts authorization when needed.